When you need an oil change in the Queensbury-Lake George area, head on over to Garvey Kia. Whether your vehicle needs synthetic or conventional oil, our technicians will service your car quickly to get you back on the road. And we don't just perform oil changes on Kia models - we service all makes including Honda, Subaru, Chevrolet, Jeep, Hyundai, VW and more. Schedule your next oil service with Garvey today.
Why Choose Full Synthetic Vs. Conventional Oil
The true measurement for motor oil is how well it can protect your engine from the demands of everyday use. Full synthetic oil can protect your engine better and keep your vehicle on the road longer than conventional oil. For all your oil change services, ask for full synthetic oil to enjoy these advantages.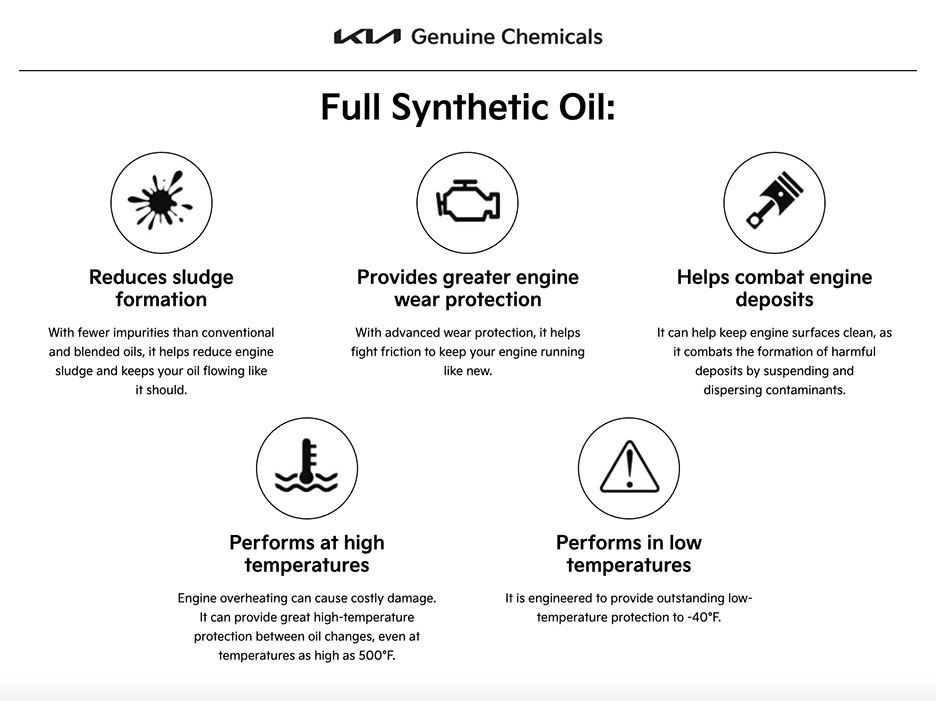 Does Your Car Have An Oil Problem?


Superior Dealer Service
Guess who is as passionate about your Kia as you are? Kia factory-trained and certified service team members, that's who. Not only do they know your Kia inside and out, they will provide you friendly and personalized service you can trust.